We are 18… no joke!
1 April 2022
Good grief, it's been so busy here I completely forgot it was our 18th birthday last week! Our coming of age… we're now all grown up. And that is entirely thanks to you, our very fabulous customers, who have kept us going for such a long time. Thank you so much for your continued support ❤️
The good news is that you're still loving the collections, with the new, super colourful Spring/Summer pieces flying out the door already…despite the slight change in the weather this week. Just a small blip I'm sure. March/April just being their usual unpredictable selves. I hope everyone enjoyed Spring as much as I did!
With excitement in the air for postponed holidays, weddings, graduations etc, our glorious array of vibrant prints are causing much commotion! Check out our gorgeous customer, Bev, who absolutely rocked the Tara Vao Hyana dress which she's planning to wear on her imminent visit to the Yves St Laurent Majorelle Gardens in Marrakech. The perfect colours…she's going to fit right in!
More Kasbah has arrived…
This week we have even more new goodies to delight your senses. Some gorgeous new Kasbah has arrived and is now available online or in the shop.
Kasbah Tanisha jacket available in cobalt or fuchsia
New Angel Circle
We also have new Angel Circle but no images as yet. Coming as soon as possible but I may do another of my super professional videos to show you what we have next week. Try to contain your excitement! 😊
 
We are keeping with the appointment system to ensure we can manage in the shop with only one member of staff. This won't necessarily mean you'll be alone in the shop so if you want to be, please make sure we know when you book your appointment. Give us a call on 020 8947 9797 or send us an email to arrange a suitable time. Or place an order online and we will get your goodies out to you as soon as we can, usually the same day.
 
Stay safe and well ladies
Our Voucher winner for March
This month's lucky winner of £100 Bakou vouchers is Petra M from Kingston. Congratulations Petra!
You know you are a small business owner when…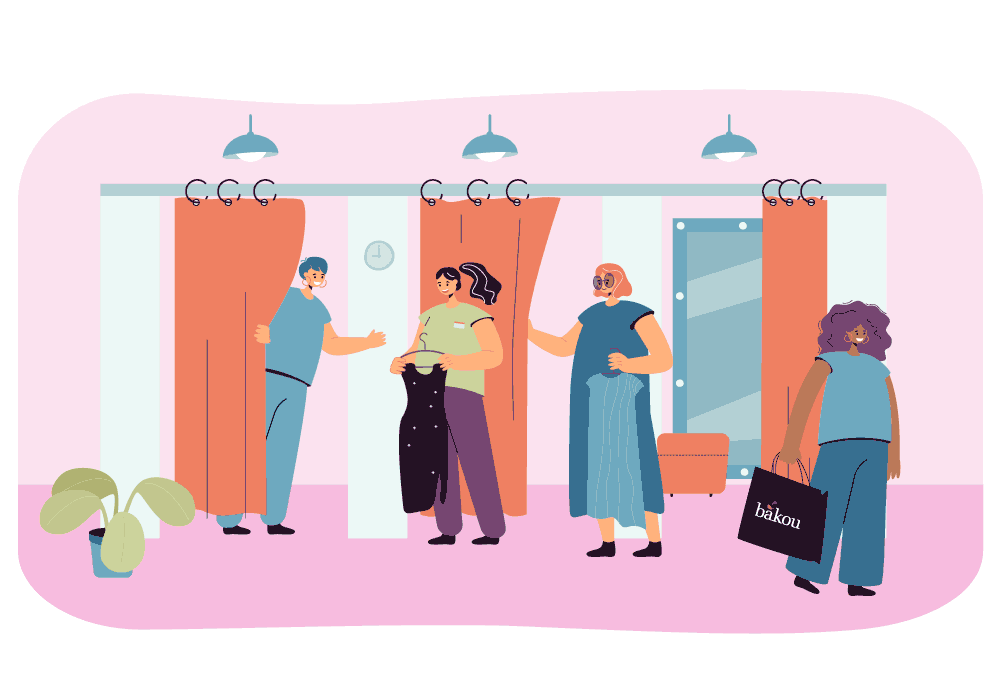 customers are like family.