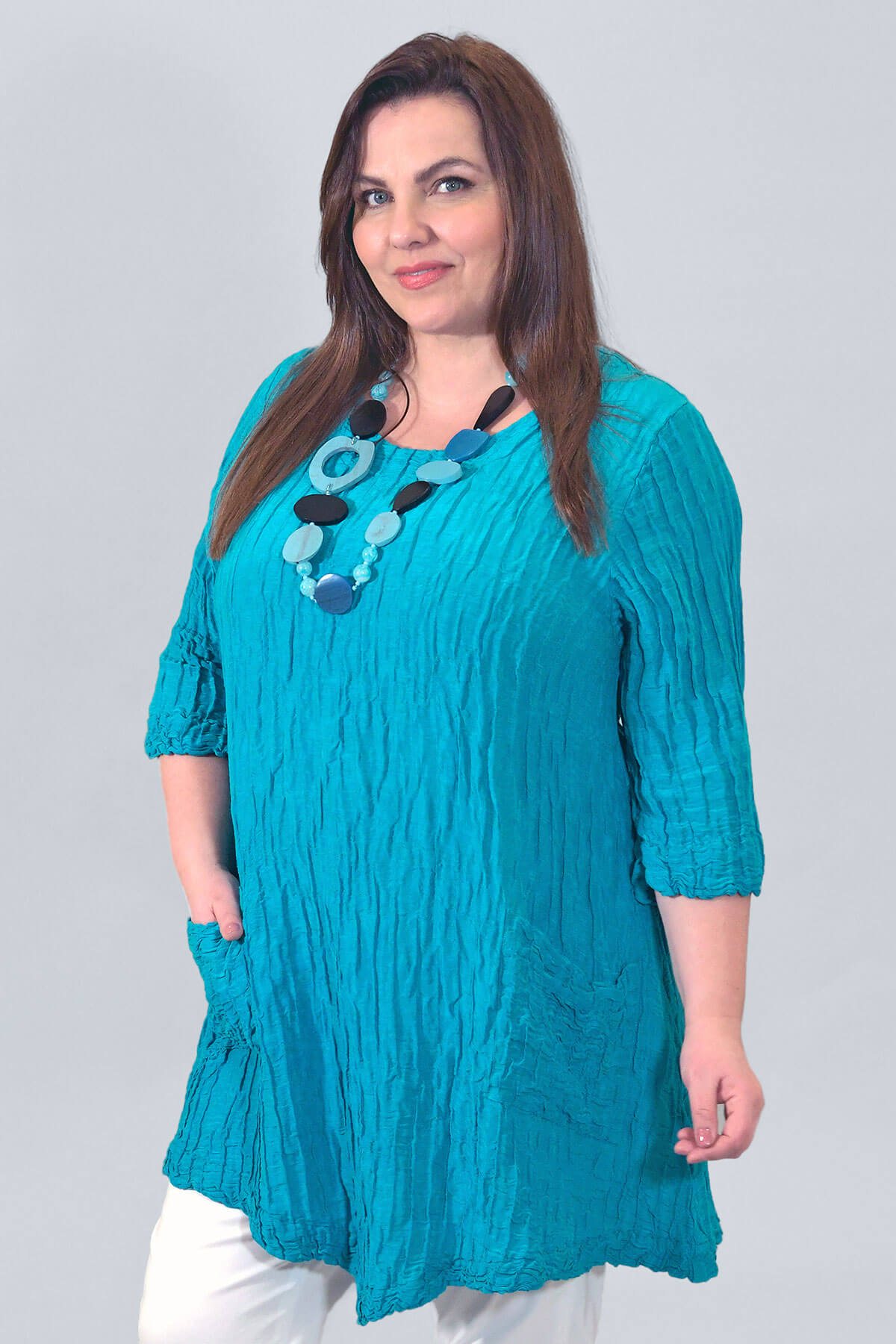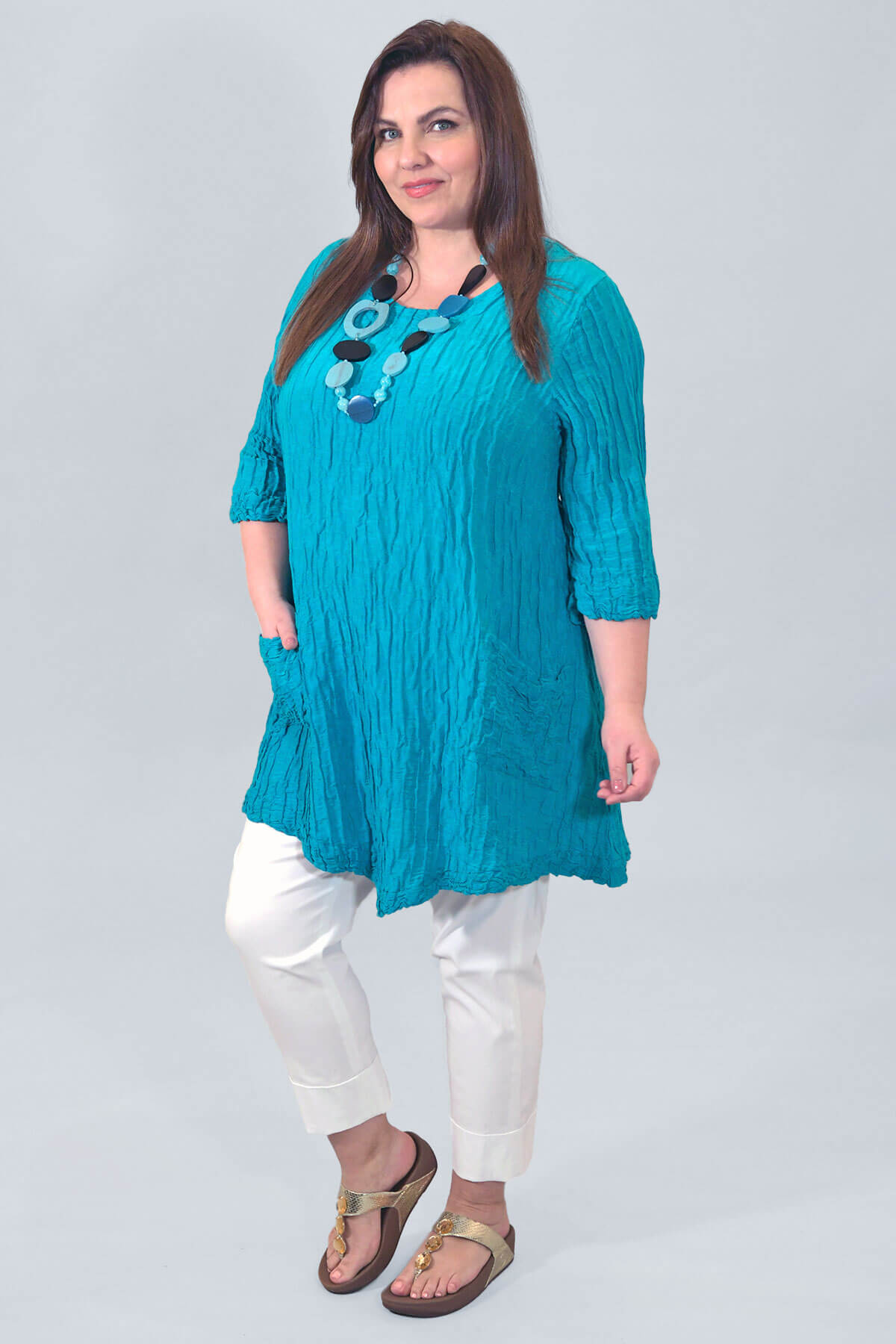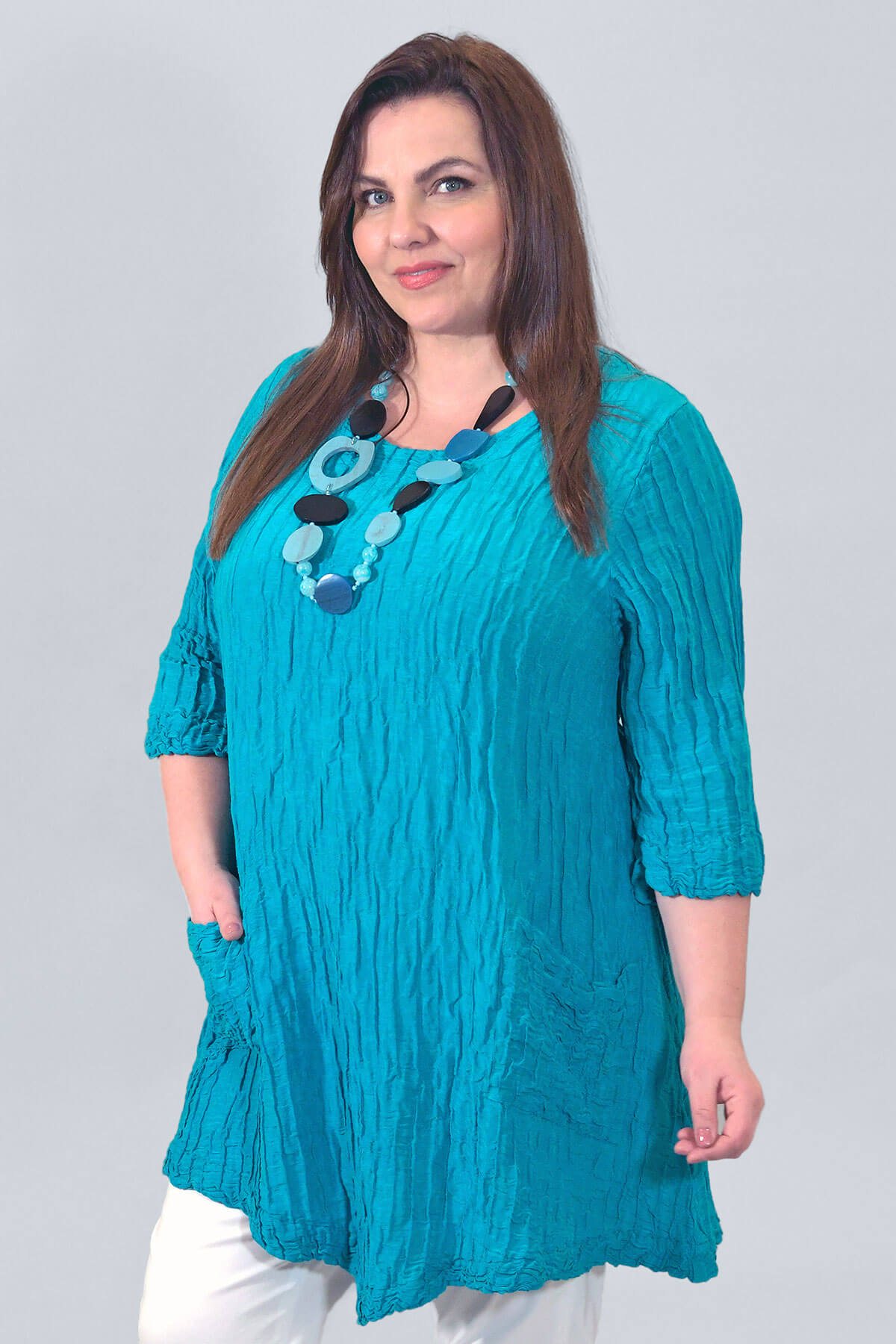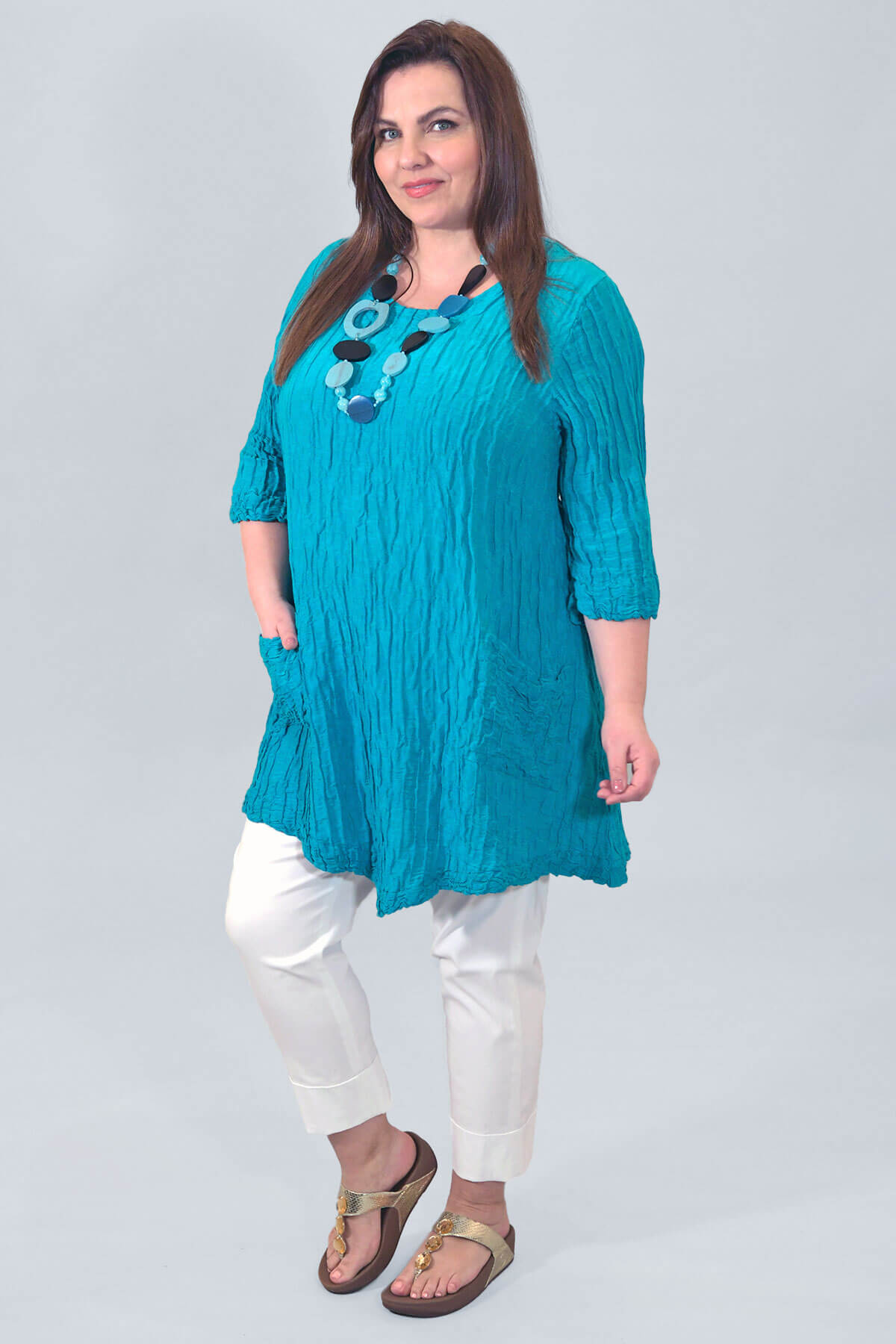 Grizas two pocket tunic - ocean
by Grizas

Size Guide
The size guide is per brand and gives a rough idea of each company's sizes. It is not exact but, where possible, the description of each item will tell you whether a garment is larger or smaller than usual. The shape of a garment will also determine how roomy it is – eg a batwing will be more generous than an A shape or a straight item. If you need more information, please call us and we can measure the individual piece for you.
Grizas tends to be quite generous but in their shorter, more A line pieces, the sizes come up a bit smaller. Their crinkle fabric does give a bit over time so it's better not to buy too big to start with.
Please note: the garments are measured armpit to armpit.
| Bakou Size | Brand Size | Bust cms | Bust ins |
| --- | --- | --- | --- |
| 16-18 | L | 52 | 20.5 |
| 20-22 | XL | 54 | 21 |
| 24-26 | XXL | 56 | 22 |
| 28-30 | XXXL | 58 | 23 |

Delivery
Second Class Signed For: £4.95
First Class Signed For: £6.95
Special Delivery: £9.95

Materials & Washing Care
Wash at 30°C. Do not iron
60% linen 40% silk